Espaço Alana is where Alana's work began 20 years ago. Created in a vulnerable community in São Paulo's eastern outskirts – Jardim Pantanal – Espaço Alana's mission today is to encourage local development through social, educational, and community organizing actions with the following leisure, culture and community building activities: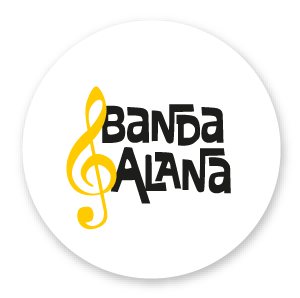 Banda Alana: Provides children and youngsters with access to culture, education and strengthening of a sense of citizenship through music – a tool for social transformation;
Espaço Alana Library: Conducts activities, through mediation and dialogue, to provide access to culture, books and reading;
Toy Library: Encourages play through playful and free activities in its space and in the shared communal area;
Community articulation: Encourages volunteering and special events for community building, fostering discussions on topics of interest to the community.
Everyone can make use of the large communal sharing space – designed by the architect Rodrigo Ohtake – located on Rua Erva do Sereno, 642, Jardim Pantanal.

facebook.com/espacoalana

facebook.com/bandaalana

instagram/bandaalana